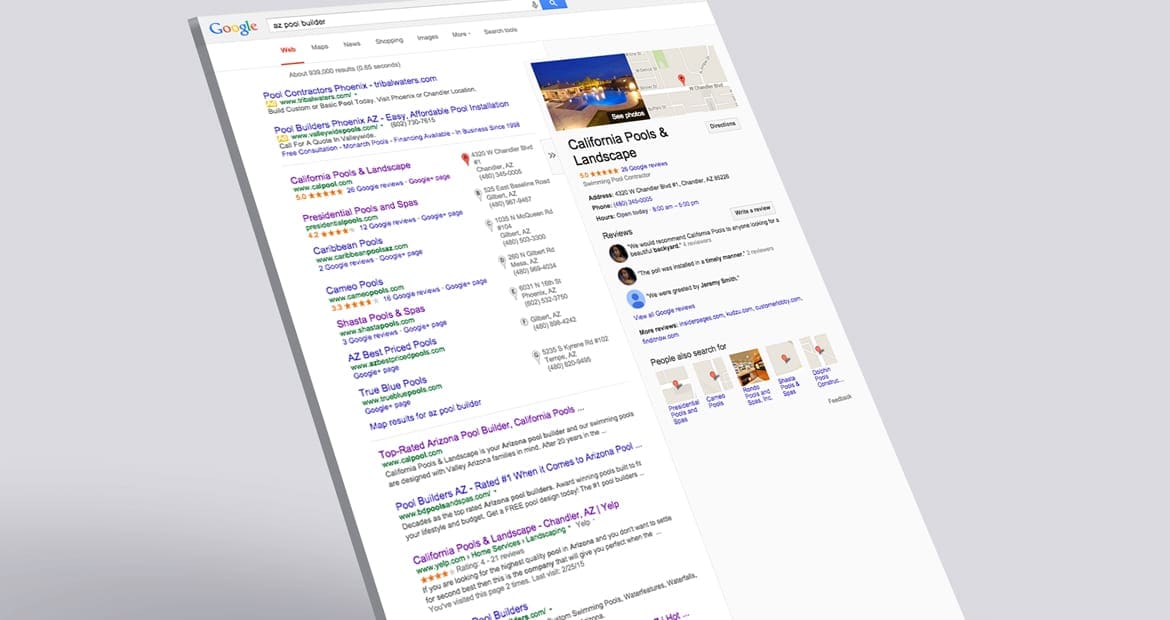 ALIGNING YOUR GOOGLE ASSETS
CALIFORNIA POOLS & LANDSCAPE
Let's talk for a minute about maximizing your online marketshare. Here is one of our favorite clients, California Pools and Landscape, they are 27 years in business and a classic Arizona company.
They are also very focussed on capitalizing in the digital world. One of the hurdles they faced when they came on board was many years of scattered marketing efforts from various organizations they've hired, as well as the natural company growth. You're asking yourself why these are hurdles… right?
Here's why, several organizations had left multiple Google+ pages, there have been several efforts to start YouTube pages, and the company has moved, leaving a trail of conflicting Google maps information. The combination of all this broken information had left the companies Google property completely out of alignment and unsearchable. Something that often goes unnoticed.
The solution was to sort out the digital mess and remove all unused content. Duplicate Google+ pages and YouTube page had to be deleted, and Google maps had to be cleaned up. The Google AdWords, Analytics, Google+ Page, Google Maps and YouTube accounts all needed to linked and aligned into one clean set, rounding out a full suite of Google assets.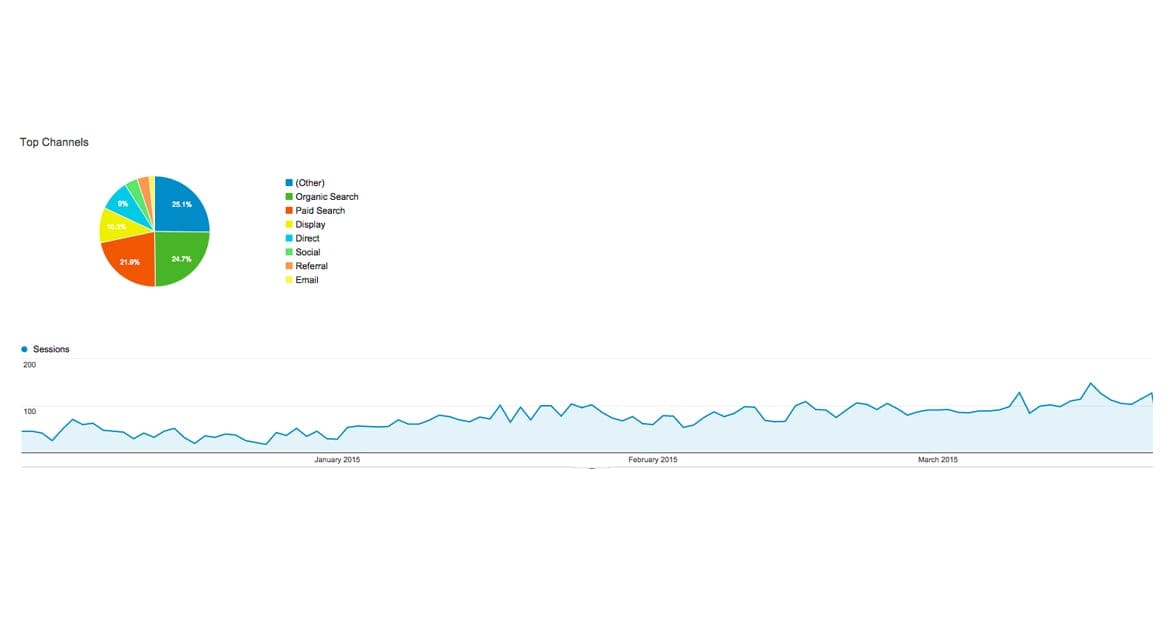 This realignment creates superior organic search-ability. You'll notice in the actual search result above that California Pools & Landscape now lists top in Google+ as well as organic, their map and other related content displays well. Yelp also populates above the fold, revealing three search results on the first page for our client.
The result is higher visibility, increased organic search traffic and greater organic conversions. Who doesn't like free conversions? Our client owns their online market, how can we help you?