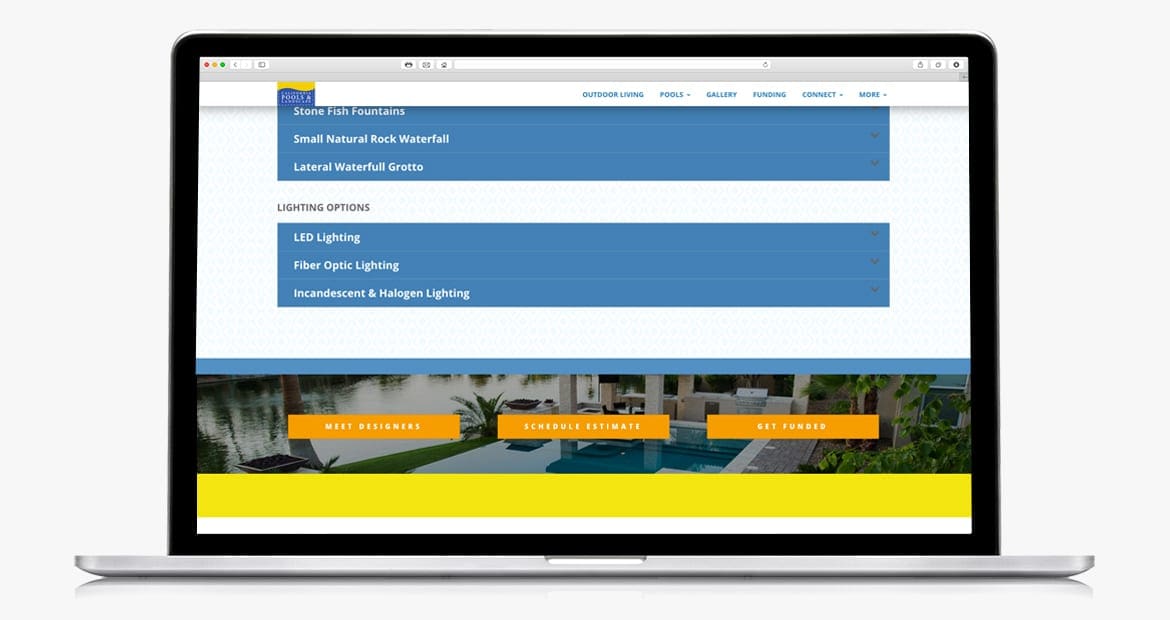 CALIFORNIA POOLS & LANDSCAPE
When you say website, what does that term mean to you? What is it's primary function?
At Verum, we understand that businesses are set in place to serve their customers, and turn a profit. In order to best fulfill those objectives, a site must be interactive, the days of websites as an online business card or trust builder have come and gone. A website needs to be highly functional to compete in the modern marketplace. Fortunately, a site that best serves a potential customer is a site that converts web traffic into revenue.
ROI is king. With almost everyone searching and transacting online, most businesses have the capability of generating revenue through their website, though many don't believe that to be true. The trick is in the conversion. Most sites online today do not have proper strategy to accommodate online business. A site needs to properly drive, engage and convert traffic in order to be profitable. Our philosophy is in studying the clients revenue streams and sales processes, to drive web traffic into those revenue streams.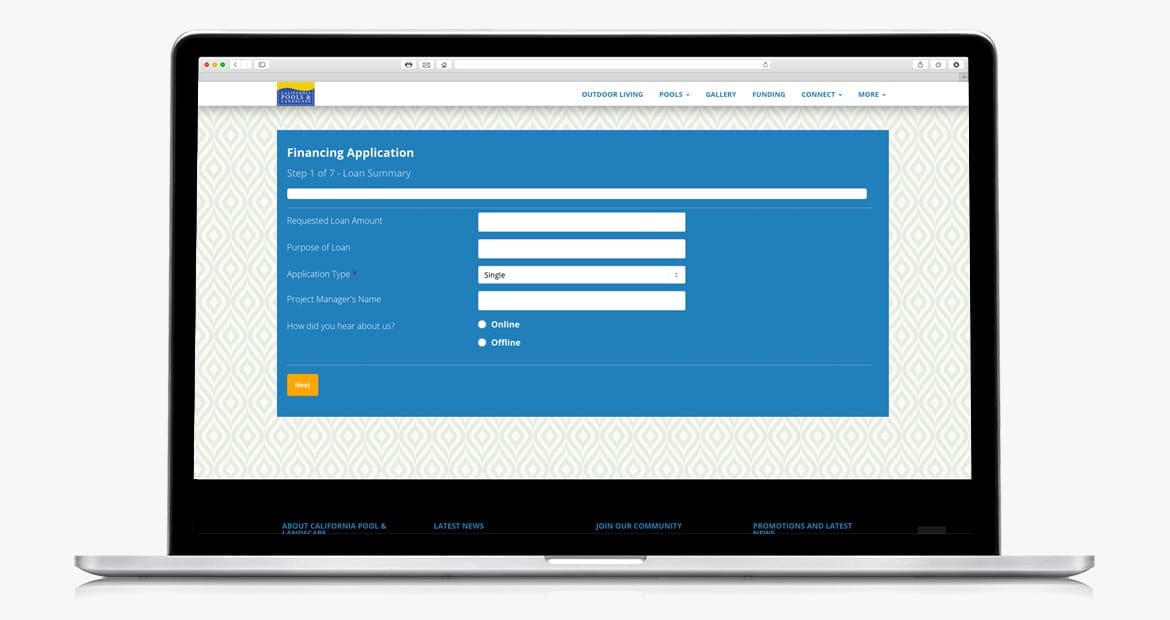 California Pools & Landscape was ready for a rebuild. Their old site wasn't a bad site, it displayed imagery, told the facts, and had contact information. It even had a couple points of conversion in a lengthy loan loan app and estimate request. However, it was far from being optimized for maximum conversions. We were able to to create a great strategy around their revenue streams and present multiple calls to action without feeling "salesy" – all while maintaining a bold, vibrant and clean look. We were able to create dynamic forms at the points of conversion so that the length of the form changes and adapts as a prospect completes it, leaving the shortest distance between two points.
The result of years of experience generated a highly effective strategy that produced incredible results as soon as it launched. Four years of conversion records were beaten on the second day live. We'd be glad to share some stats and assess your current digital strategy.